LIFE Multi-AD 4 AgroSMEs: High performance multiphase anaerobic reactor for agroindustrial wastewater treatment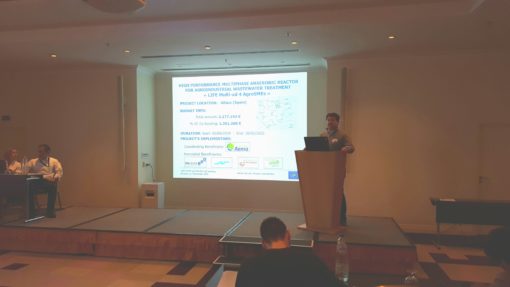 Participation at LIFE annual meeting in Brussels
The project LIFE Multi-AD 4 AgroSMEs was presented on last 6th and 7th November, during the annual meeting of the program LIFE in the European Commission facilities in Brussels…

LIFE Seacan Networking Event:
Sustainable waste and wastewater management from agricultural and food industries
LIFE Multi-AD had the pleasure of participating at the Networking Event organised by LIFE Seacan in Santiago de Compostela..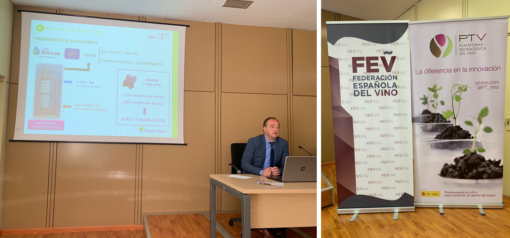 Presentation in the meeting against climate change at ENOMAQ 2019 
The presentation allowed to show the new anaerobic treatment system that AEMA is developing throughout the LIFE Multi-AD 4 AgroSMEs project. This innovative technology Will allow to produce high amounts of renewable energy through high quality biogas…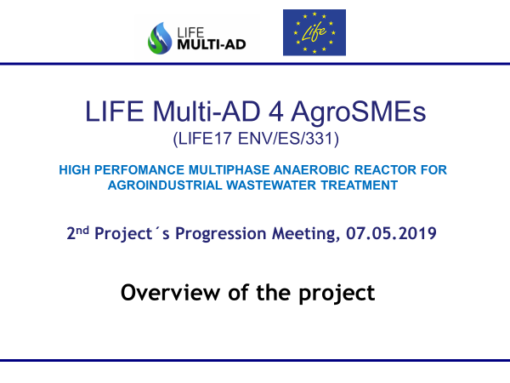 2nd Project Progression Meeting
The actions carried out up to now by each of the parties involved were presented, as well as the progress made in order to establish the following actions and review the correct progress in the work realised…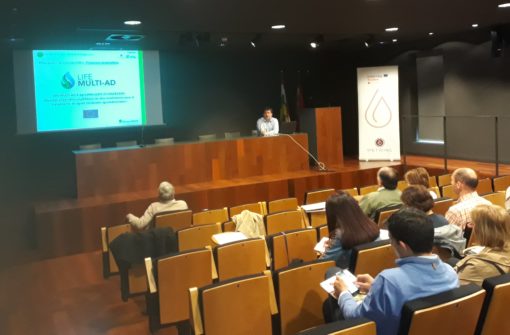 Presentation of the LIFE MULTI-AD Project to the Rioja wine sector
The coordinator of AEMA´s R + D + i projects Gorka García, participated in the workshop on "innovative systems in the management and valorization of wine by-products" organized by the WETWINE project, presenting its innovation strategies for the management and valorisation of winery effluents.
This innovative technology is specifically focused on SMEs from Food & Drink sector and its particularities, economically available and capable of…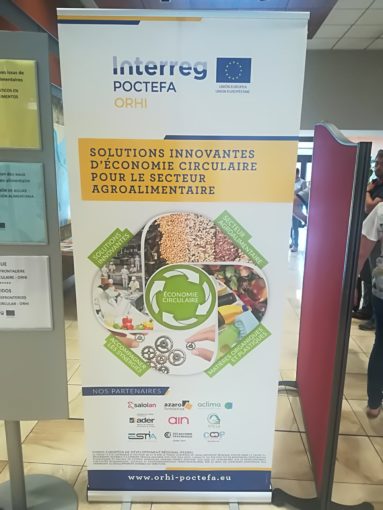 The Project LIFE Multi-AD is presented to the F&D sector of occidental territory of POCTEFA
AEMA participated in the "I cross-border encounter on circular economy in the F&D sector" organised in the ORHI project…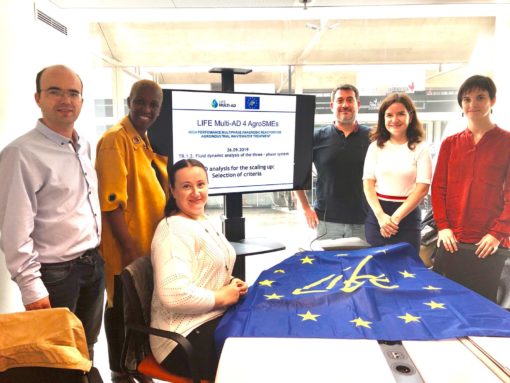 First General Assembly
During the meeting, the actions developed during the last 4 months were presented and discussed to set the correct progress of the project and the work still to do…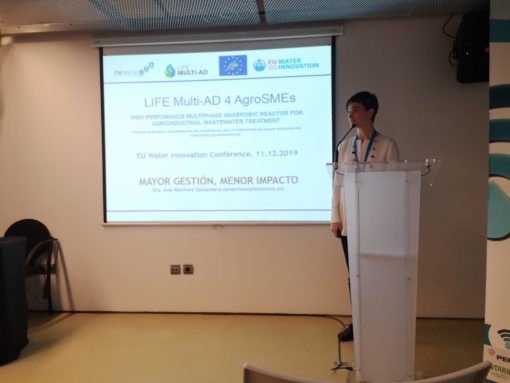 Participation at EU Innovation Water Conference 2019
During the Conference, attended by around 900 people, innovation proposals…