Blanca Goicoechea, technician of the R&D department of AEMA, has defended her Final Degree Project (FDP) entitled " Tratamiento de aguas residuales de una industria de conservas vegetales mediante reactor anaerobio multi-etapa de alto rendimiento (Multi-AD)".
The research work, framed within Activity 5 of the LIFE Multi-AD 4 AgroSMEs project (LIFE17 ENV/ES/000331), has been carried out at the AEMA facilities under the direction of Jose B. Carbajo. The FDP, rated with a grade of 9.8, has allowed Goicoechea to achieve a degree in Chemical Engineering from the University of Zaragoza.
Piloting the Multi-AD technological solution
The research work evaluates, on a pilot scale and on a continuous mode, the technical and economic feasibility of the high-performance multi-stage reactor (Multi-AD) to treat wastewater generated by a vegetable canning company. The results show that the Multi-AD technological solution is capable of effectively treating the aforementioned industrial discharges, reaching organic load rates of 20 kg COD/m3·day with COD removal yields greater than 90%.
The design of the anaerobic reactor, composed of four independent chambers, ensures that the process of removing organic matter takes place in a staggered manner. This fact allows that, for the same degradation rates, Multi-AD technology needs a smaller volume than a conventional UASB reactor.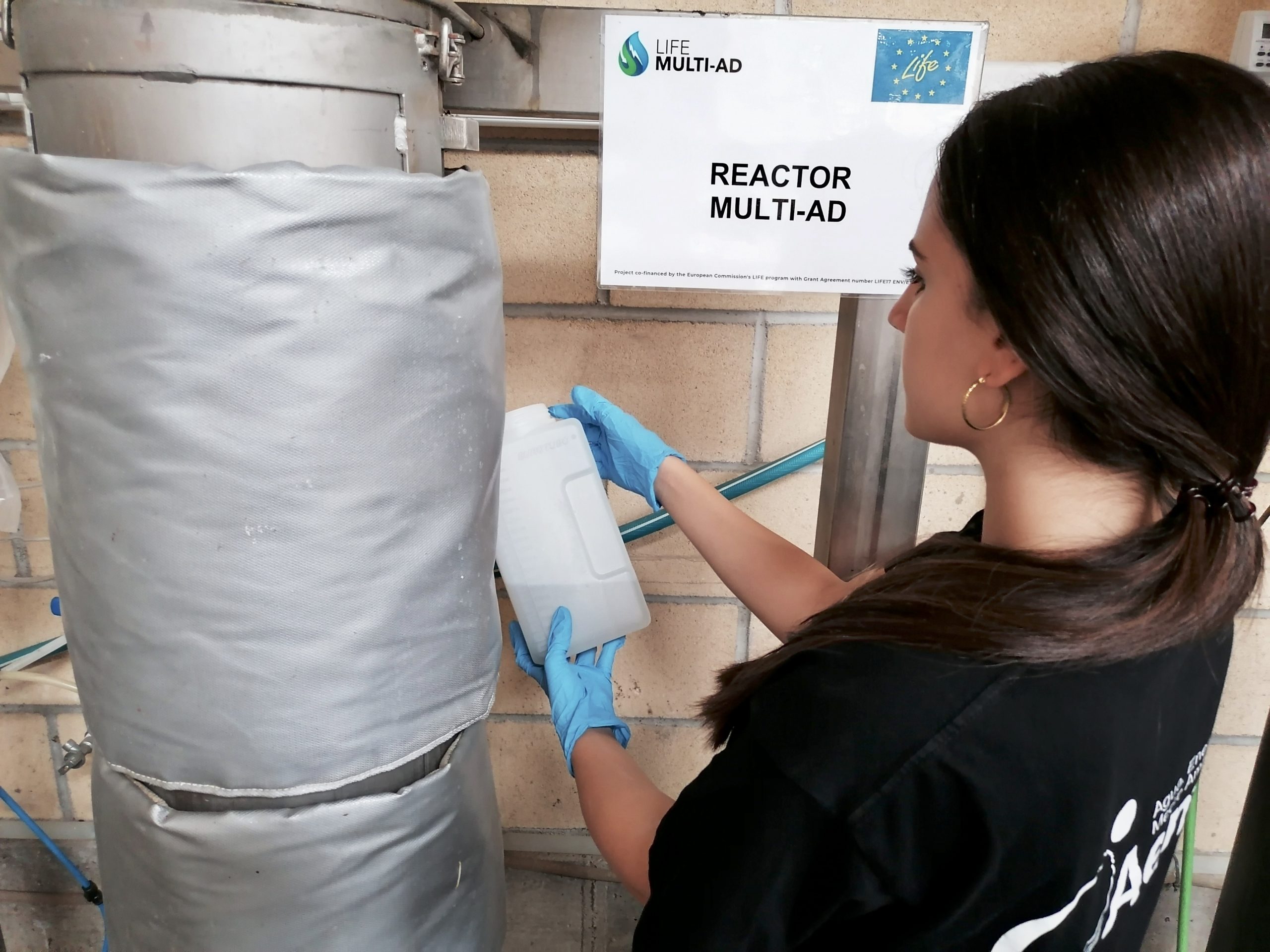 In addition, as a result of the anaerobic digestion process, the Multi-AD technological package is able to valorize organic matter by producing biogas. Biogas with a methane content higher than 80% could be used as renewable energy both in the water treatment process itself and in any industrial use in the agri-food company itself.
Industrial-scale scenario study
The theoretical comparison of scenarios (i.e., aerobic base-process scenario and Multi-AD scenario), shows that the integration of the anaerobic system could reduce the energy consumption of the EDARi, by 60%, as  well as reducing the sludge productions to be managed by more than 70%.
The installation of the Multi-AD technological package in the treatment plant under study requires the replacement of one of the aerobic reactors with an anoxic one. The integration of an anoxic-aerobic process achieves the elimination of nitrogen to concentrations that allow compliance with the limits of discharge to channel.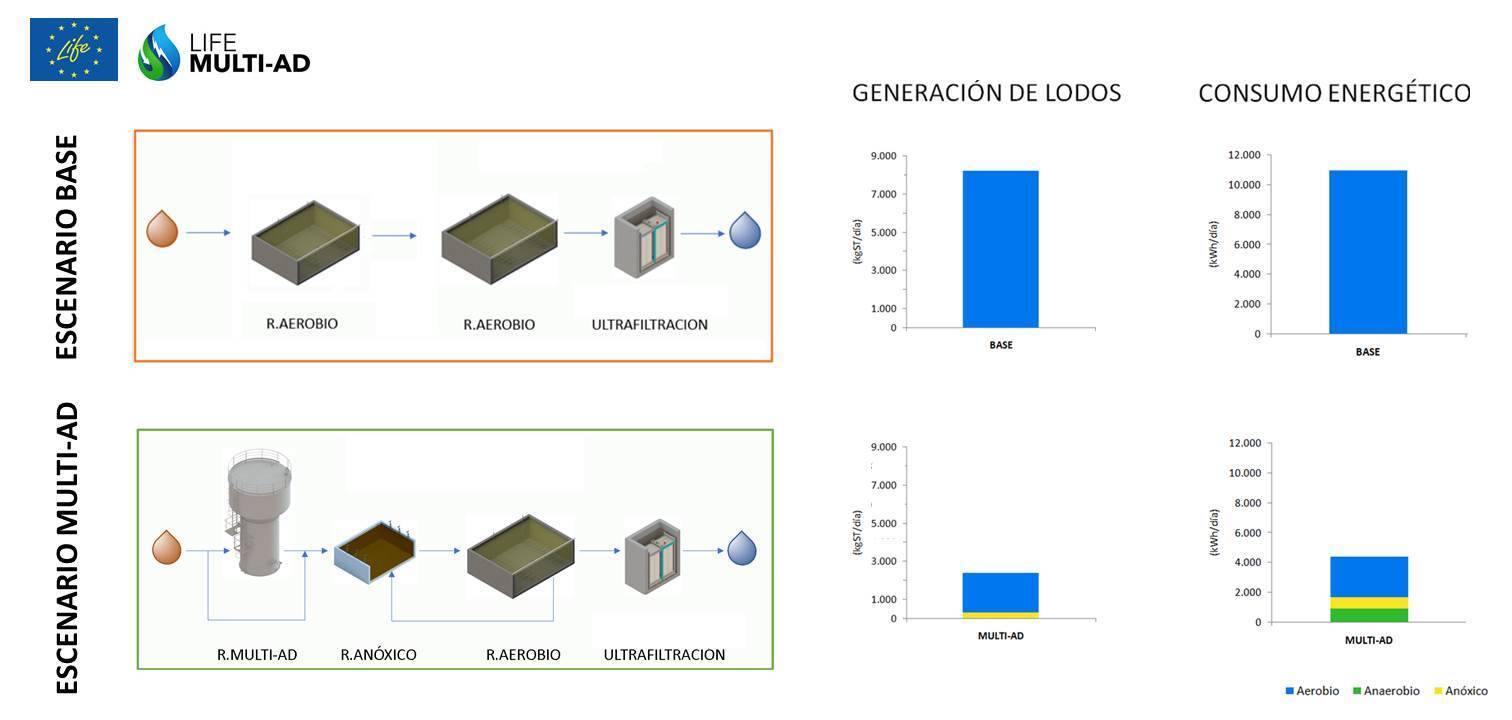 Finally, it is important to emphasize that the results achieved in the aforementioned work have shown that Multi-AD technology contributes to Sustainable Development Goals 6 and 7, clean  water and sanitation, and affordable and clean energy and their targets b and a, respectively.