On Thursday 12 January, Mario Miana, from the Materials and Components Department of ITAINNOVA, presented the paper "Upscaling biogas plants" at the Plant Engineering Workshop (PEW 2023), organised by the International Institute of Plant Engineering and Design (InIPED) in Zaragoza.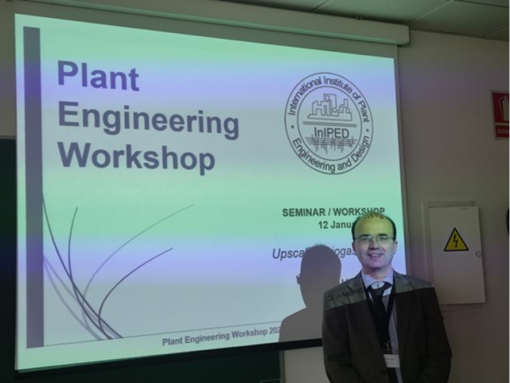 The presentation brought together the work carried out at ITAINNOVA on anaerobic digestion reactors and the biogas plants that comprise them, Among these works they presented our project "High performance multi-stage anaerobic reactor for wastewater treatment of agri-food SMEs (LIFE Multi-AD 4 Agro SMEs) and Unlocking new VALUE from urban bioWASTE (VALUEWASTE)". These two projects are examples of how ITA can contribute to the design, scaling and optimisation of these systems.
The main objective of the LIFE Multi-AD 4 Agro SMEs is the design of a high performance multiphase anaerobic reactor producing methane-rich biogas, tailor-made for wastewater treatment of agri-food SMEs.
This development, based on anaerobic digestion, improves energy efficiency, reduces sludge generation and adapts to the low volumes typical of this type of SME. As the main contribution, ITAINNOVA has provided its experience in the development of Digital Twins to carry out the industrial-scale design of the anaerobic reactor that has been built and is in the experimental phase at Bodegas AGE.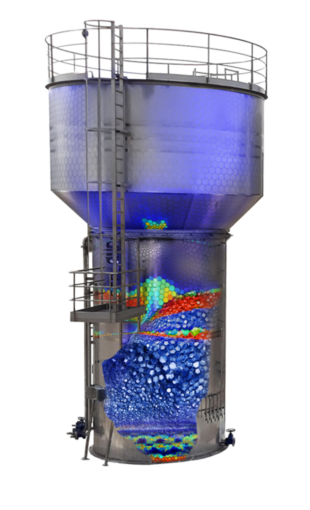 Representation of the Digital Twin of the industrial plant of the LIFE Multi-AD 4 Agro SMEs project.
VALUEWASTE has developed a system for the valorisation of the organic fraction of municipal solid waste through the development of three integrated value chains for the production of proteins for animal feed and nutrients such as N and P for use as fertiliser. One of the tasks carried out by ITA has been to improve the energy efficiency of the plant, which has been achieved through the integration of renewable heat and electricity sources.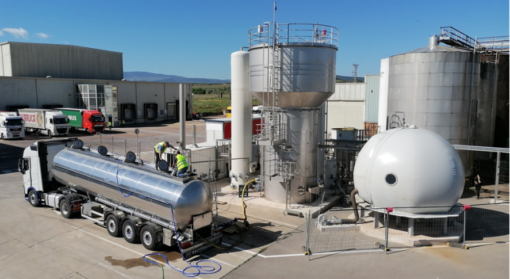 Industrial plant in pilot phase of LIFE Multi-AD 4 Agro SMEs project

Value chains of the VALUEWASTE project.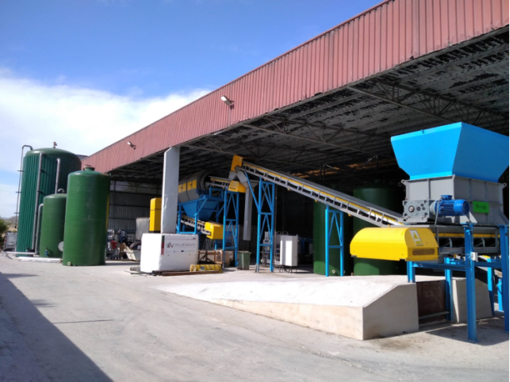 hvPilot plant of the VALUEWASTE project